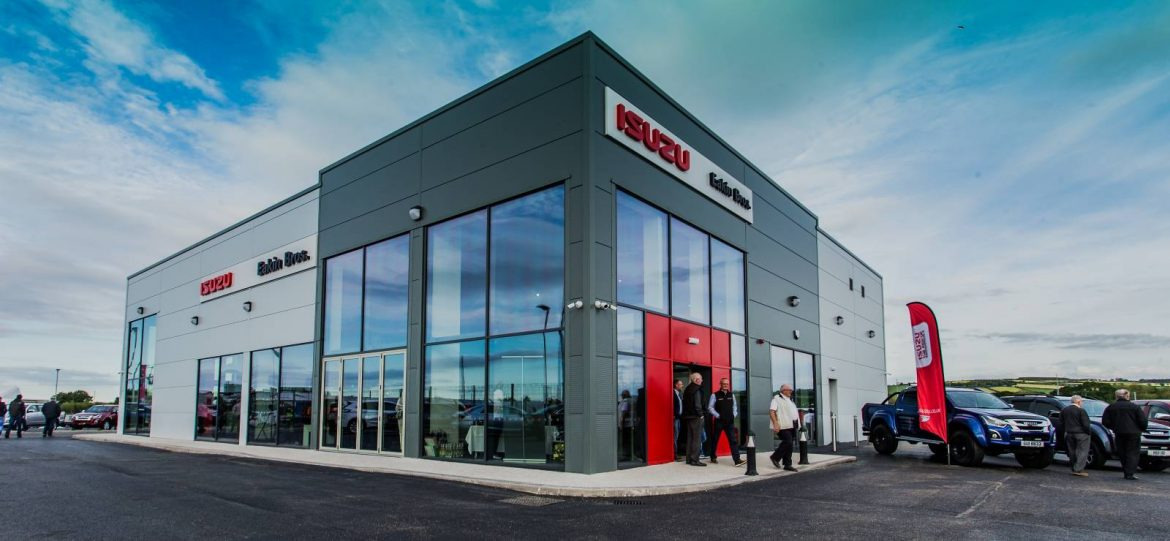 Eakin Brothers Marks 100 Years of Service with Year-Long Celebration
Eakin Brothers, a longstanding member of the Isuzu UK dealer network, is celebrating its 100th anniversary, with staff preparing for commemorative events throughout the year.
The dealership's celebrations began on the 25th of February with a staff and partners appreciation dinner. Dedicated to recognising the efforts of employees and brand partners, including Isuzu, the evening acted as a symbol of appreciation for the invitees and also provided a chance to celebrate staff members reaching over 50 years of employment with the dealership.
In the spring, Eakin Bros. will host a customer-facing celebration, with an event inviting the public to visit and browse the showrooms as well as test-drive vehicles, with entertainment running for the duration of the event. In September, the dealership will also hold a motorsport night, celebrating Eakin Bros' close ties with the sport.
Eakin Brothers was founded in 1923, cultivating a legacy that is still upheld four generations later. Its association with Isuzu is also marking 20 years of partnership, three years after creating an Isuzu-focused showroom. With three generations of family still working in the business, the dealership has received merits for its excellent customer service and staff work ethic. Plans have been started to produce marketing content exploring and celebrating the dealership's long history.
Managing director of Eakin Bros, Peter Eakin, whose grandfather founded the dealership, commented: "We are delighted to be celebrating 100 years in business here in Eakin Bros Ltd. It's a huge milestone for us to achieve. We became Isuzu dealers in 2001, which was a very successful addition to our business. Like International Motors, we are a family-run business, which is very important to us. Four generations later and we still have three generations taking an active role in our business today. This has also been made possible with our long-serving loyal staff, which we are so thankful for."
Alan Able, Isuzu UK's managing director, added: "As an established brand partner of Eakin Brothers, Isuzu UK is thrilled to be celebrating this endured legacy alongside the dealership. After a century of hard work, as well as 20 years of Isuzu affiliation, the whole team should feel extremely proud of everything that has been achieved. Eakin Bros is undoubtedly a key player within the Isuzu UK network."
Latest News