Explore Model
Maxus DELIVER 9 Chassis Cab in Londonderry County Londonderry
The DELIVER 9 Chassis Cab is offered as a Standard Chassis (6,200mm length) or Long Chassis (6,680mm length) for a wide range of conversions. It's powered by a New Euro 6d D20 engine, producing 375Nm of torque. With advanced ECO-technology, it's quieter than your bog standard diesel and packs a punch. There's no compromise on safety, with the Chassis Cab getting driver and passenger airbags, a front double curtain airbag, ESP and automatic emergency braking system to prevent low-speed accidents.
Additional standard equipment includes electric front windows, air conditioning, overhead storage compartments in the cab, cruise control, Lane Departure Warning System, Radio+MP3+AUX+USB+Bluetooth, LED daytime running lights and automatic headlights. The chassis cab accommodates a payload up to 1,480kg and tows a braked trailer up to 2,800kg, making this the best commercial vehicle for your conversions.
Design
The DELIVER 9 Chassis Cab is built for strength with high-strength steel. It's the perfect chassis for dropsides, mini grabbers, tippers, camper vans and box vans. A Dropsider & King Tipper are available from Maxus. Inside, there's seating for three passengers.
Drive
The Euro 6d D20 engine is a strong performer with 375Nm of torque, and all versions have cruise control and Lane Departure Warning System for long motorway journeys. The gross weight is 3.5t, so anyone with a regular car license can drive it legally.
Practicality
The max rear axle load is 2,180kg and the max front axle load is 1,950kg, giving you lots of scope for conversions. Dropsider & King Tipper models from Maxus serve specialised jobs with a payload up to 1,306kg on the Dropsider and 1,195kg on the King Tipper.
Living with it
The DELIVER 9 Chassis Cab is equipped to keep workers safe with automatic emergency braking system, and it's cheap to run thanks to its Euro 6d engine. It's the perfect vehicle to hop from job to job and get stuff done.
All-New Maxus Deliver 9 Chassis Cab
THE FUTURE IS MAXUS. THE FUTURE IS NOW.
At Maxus we understand that each business has unique working environments and specific needs. That is why we have built a network of vehicle convertors who will work with you closely to create a bespoke vehicle, satisfying your individual needs.
Whether a drop side or king tipper, ambulance, wheelchair accessible minibus or camper van, the Maxus DELIVER 9 Chassis Cab is versatile, robust and always delivers on quality.
By working with our in-house team, one of our nationwide dealers or vehicle converters, you will have the comfort of knowing we will be there for you at every step of the process, right through from design to delivery, letting you concentrate on more important business – your business.
DELIVER 9 CHASSIS CAB SPECIFICATIONS
Safety
Auto Latch (12mp/h)
Automatic Emergency Braking System
Driver and Passenger Safety Belt Buckle Reminder
Driver Seat Airbags + Adjustable non-Pre tightening Belt
Front Double Curtain Airbag
Front Passenger Airbags
Passenger Adjustable non-Pre Tightening Belt
ABS
BAS
ESP
EBD
SIPS
Driver and Passenger Airbags
* Standard specifications may vary from the list above, depending on the vehicle model.
Exterior & Interior
Air conditioning (front)
Multifunction steering wheel
Power windows (front)
4.2 inch LCD instrument cluster
8 way adjustable driver's seat with fold down armrest
Bench seat which fits two passengers
Built in under seat storage.
Fold down middle passenger seat back with cup and laptop holder
Overhead storage compartments
Driver and passenger deep door pockets
LED Day Time Running Light
LED Headlights
* Standard specifications may vary from the list above, depending on the vehicle model.
Comfort & Convenience
Bluetooth
Cruise Control
Air Conditioning
MP3 Player
Daytime Running Lights
Bluetooth Multi-function Steering Wheel
Phone Mirror
Android Auto
Apple Car Play
* Standard specifications may vary from the list above, depending on the vehicle model.
E DELIVER 9 DROPSIDER & KING TIPPER
For those jobs that require a little bit more…
VERSATILE, ROBUST, RELIABLE
The DELIVER 9 Dropsider & King Tipper are just two of the many applications for the chassis cab. These vehicles are designed for heavier duty jobs where you need a bit more from your van and have a maximum payload of up to 1,306KGs on the Dropsider and 1,195KGs on the King Tipper.
As with all Maxus vehicles, the Dropsider and King Tipper are fully equipped with all the usual extras as standard. Including air conditioning, cruise control, bluetooth and an mp3 player, your new working environment will be the essence of comfort.
Your safety is paramount for us at Maxus and the Dropsider and King Tipper are fitted with front driver & passenger airbags and ABS, BAS, ESP, EBD, SIPS for your peace of mind.
Discover more with Eakin
Come find out more on the options and value that Maxis delivers at our new showroom. Or download our brochure and arrange a test drive or demo with our team when you are ready.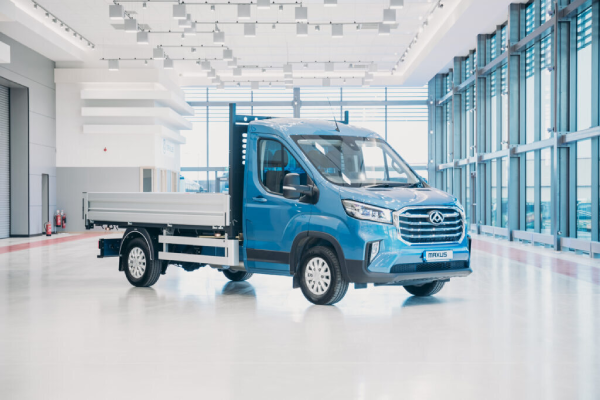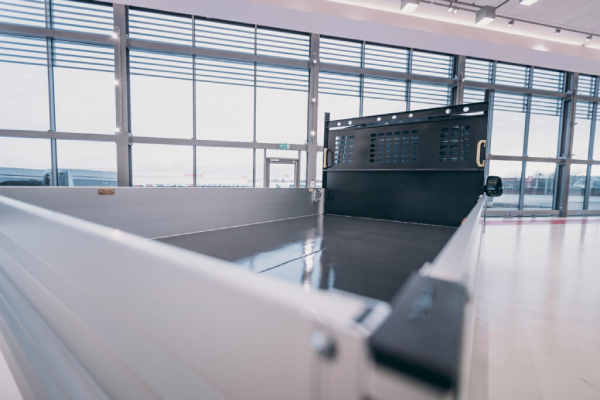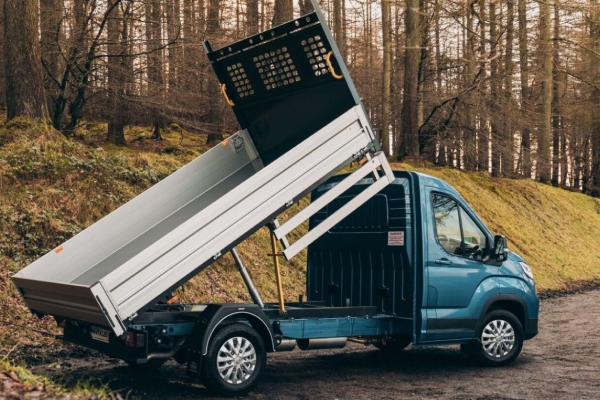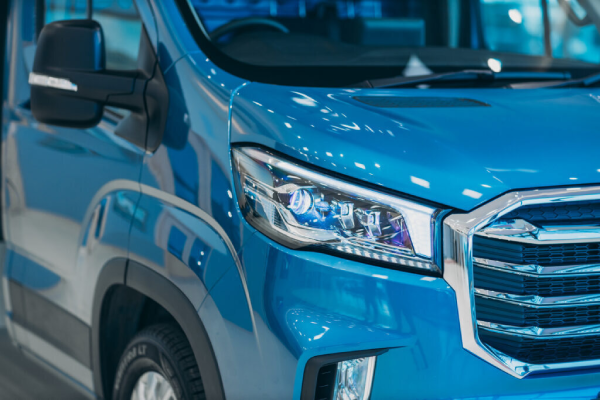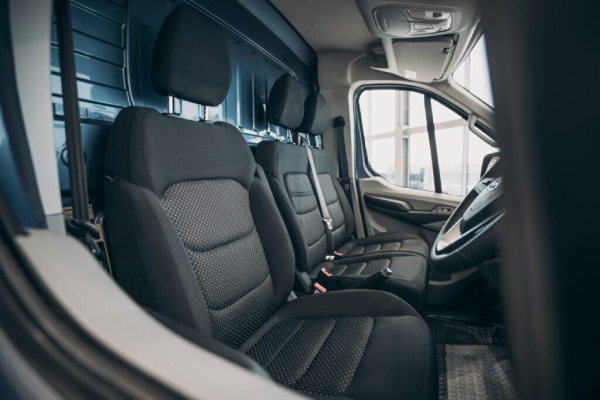 Maxus DELIVER 9 Chassis Cab Interior